Ten-Year Return Screen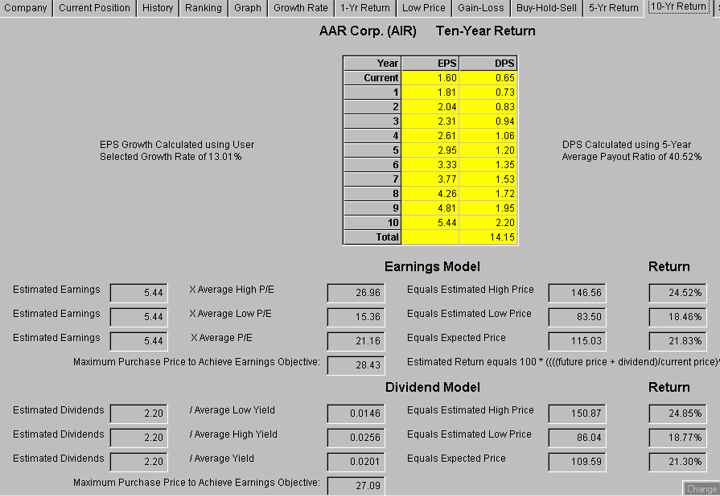 The next two screens display primary calculations used by Warren Buffett, one of the most successful investors in history. Mr. Buffett has guided his holding company, Berkshire Hathaway, from an initial value of $100,000 to $20 billion for a spectacular compound return of 23.8% over a 32 year period. A summary of Buffett�s investment philosophy may be found in Stock Investor Help under the heading: Finding Stocks the Warren Buffett Way.
The next screen shows the first of these two screens. The complex calculations used by Buffett are shown in detail. This screen analyzes stock profitability based on the growth of earnings per share. The return calculated is based on the contribution of price appreciation and all dividends paid over a ten-year period.